Free Electric Repair Estimates- Toms River and New Jersey Shore Areas
Are you interested in receiving a FREE estimate for top quality electric services in the Toms River & New Jersey Shore area?
If so, we invite you to reach out and contact us right away!
We'll go out of our way to EDUCATE you FIRST on all of your options while providing you with a FREE no-obligation price quote for the services you are requesting.
Many of our clients have been with us for over 30 years now.  This is because we value building long term relationships with our clients above everything else.  It all starts with your free electrical service estimate.
Here is how the process works.  Simply give us a call as soon as possible.  If you get our voice mail, simply leave your name and phone # and we'll be back in touch with you ASAP.  Once we connect (either as soon as you call or within a few hours), we'll look to schedule a time for us to come visit you for your free electrical consultation & estimate.  No strings attached, no hard sales pitches and lot's of HIGH VALUE advice & friendly conversation.
We are here to help YOU.
Give us a call today
(732) 573-6114
Serving All New Jersey Shore Areas
Call Now for a FREE Estimate + Receive a Special Internet Only Discount…
New Customer Special — Save 10% by mentioning promo "web10" when you call!
​​(732) 573-6114
Donnelly Family Electric has been the top residential & commercial electrician serving the Jersey Shore area for the past 30 years.  As a seasoned pro, homeowners & commercial clients continue to rely on DFE for all their electrical needs.
When it comes to receiving top quality electrical service and fair market pricing, there is no better place to turn than Donnelly Family Electric.
Call us today to schedule your free estimate!
(732) 573-6114
Brian Donnelly and team are outstanding!!! I would refer them to everyone I come in contact with.
Brian Donnelly is an awesome electrician!!! He's installed a home generator for our family plus helped us hang 3 flat screen tv's…super cool. Very fast and fair pricing…highly recommend!
Amazing work ! I had problems with my heat and when I called Brian came out a few hours later and fixed everything ! Came back a few weeks later to update my electrical panel…great work and so nice! Anyone needs an electrician Def call!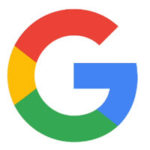 Work was done professionally and quickly. Brian was courteous and was able to asses our situation and quickly do what was necessary to complete the task. We were completely satisfied with the work and plan to call this company in the event we need a competent electrical company in the future.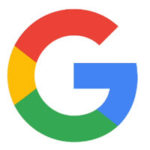 After acquiring several quotes from different electrical contractors in the area, Brian came through at the fairest price as well as immediately being able to start. Overall, you are dealing with someone who is very personable and does extremely clean/professional work. Definitely, will use their services again. Thanks a mil – E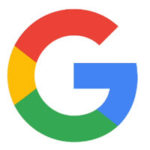 Call Now for a Free Estimate